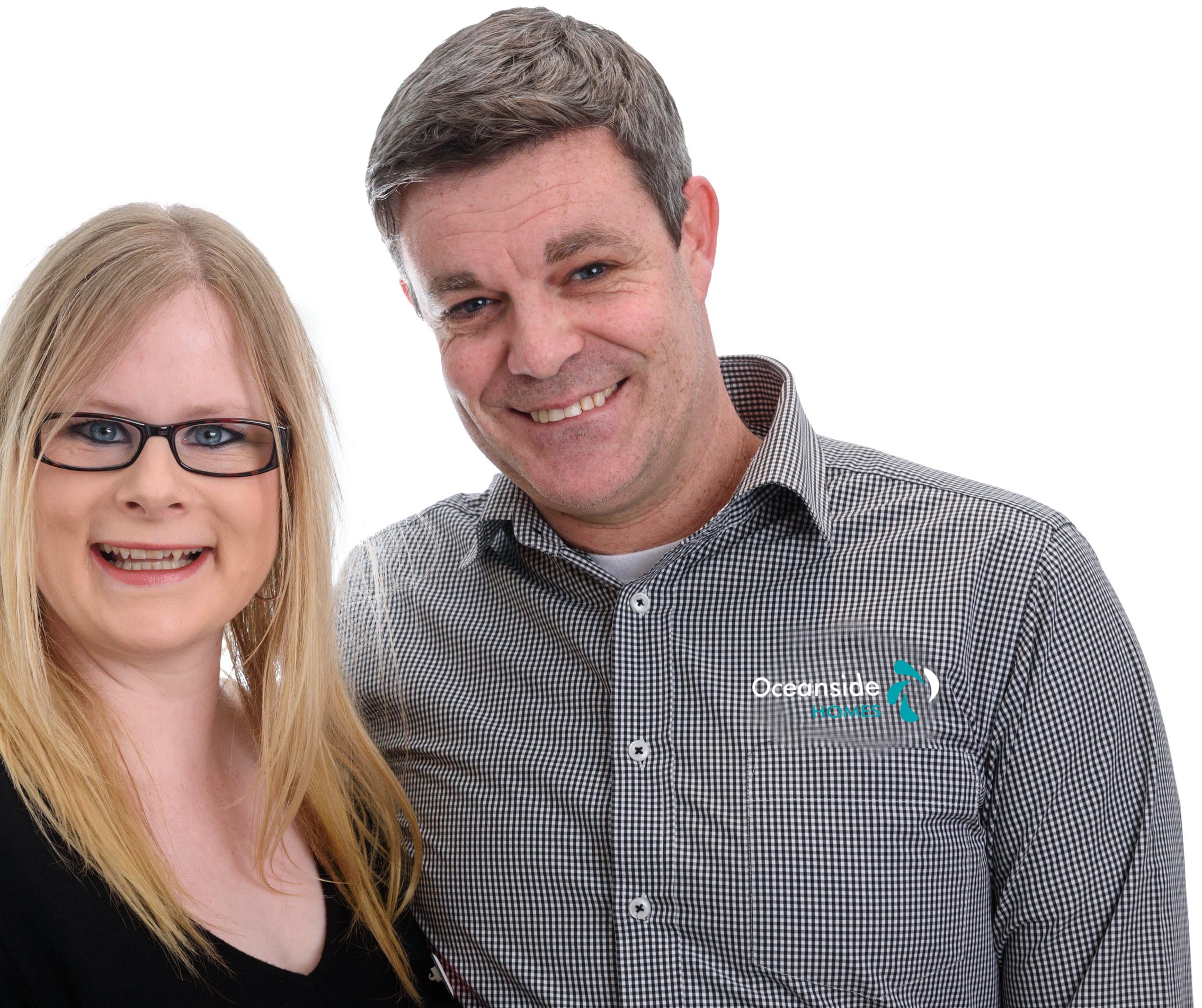 Dibs and Isaac Dean
Directors
From boats to bridges, Isaac has over 18 years of experience in the construction industry – most recently honing his skills as the owner of a franchised construction company operating in Tauranga and throughout the Bay of Plenty. In Autumn of 2018, however, the opportunity arose to team up with his Father under the independent but already established and successful Oceanside Homes banner. Whilst leaving his existing franchise behind to embark upon this new venture was a big decision, the choice was easy for Isaac: "The Oceanside Homes ethos of making it fun whilst building and delivering outstanding family homes suited me perfectly. Too often we hear of bad experiences from those who choose to build so we've carefully selected a building company who will listen to your needs, work to your budget and deliver the new home you've always dreamed of. We've tailored our systems and procedures accordingly to ensure we deliver your new home on time, on budget and with clear communication throughout. From your first enquiry to handing over the keys to your new home, we'll be there to support and guide you the whole way. Of course, our robust building guarantees mean we'll also be there for many years to come".
In his spare time Isaac enjoys playing darts and surfing, and when time allows also likes to blow the dust off his guitar, drums and didgeridoo! With a baby son and a new daughter on the way, outside of work it's all about family for Isaac. His Wife, Dibs, originates from Scotland and so when the opportunity arises the couple enjoy travelling back to the northern hemisphere for holidays.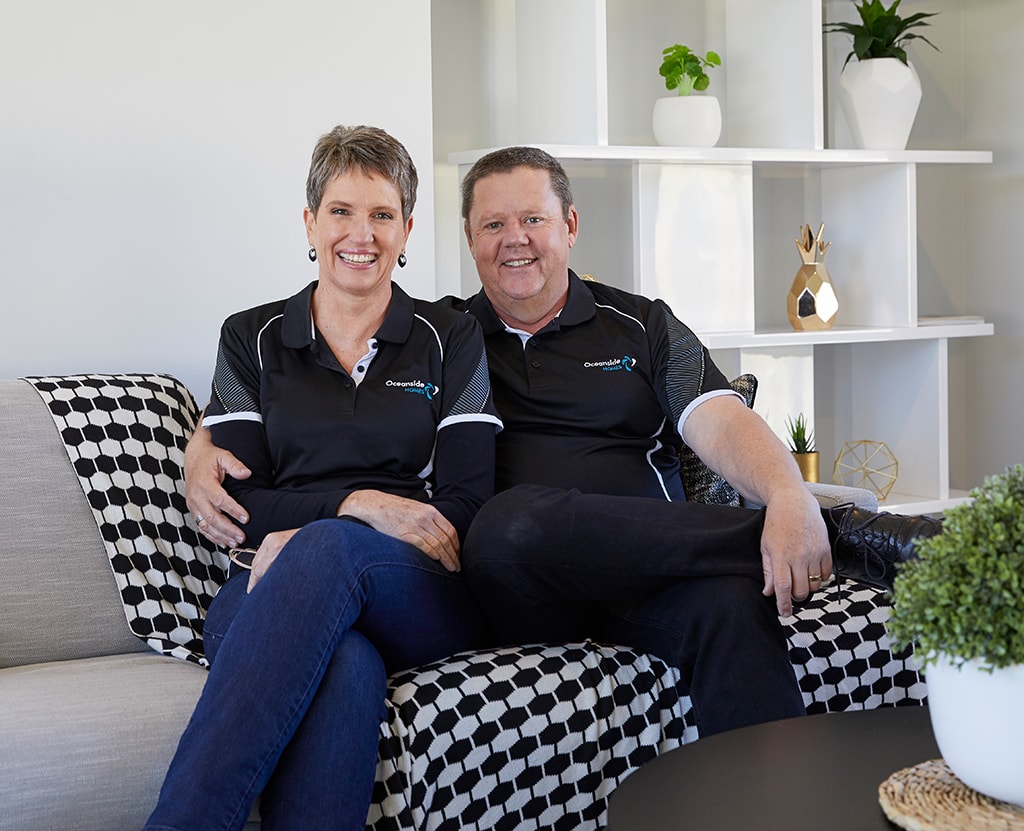 Marielle Styles and Johan Nienhuis
Sales Team
Building a home is an emotional journey and not just one of bricks and mortar so we want to be sure that we have heard your ideas and are getting them right. Having built and renovated homes ourselves, we understand this process and therefore getting to know clients as people, is so important. Your personality is reflected in your home, whether you have a practical approach or want something that really reflects who you are in all your vibrancy.
Taking your new build ideas and turning them into reality is our strength. Our comprehensive, tried and trusted process carefully guides us so that nothing is missed, and every detail of your new home build is discussed until a complete picture is formed. We can pass on our many years of experience and product knowledge to find the best home building solutions to suit your vision and budget. The designers take this vision further creating your dream home. We are your contact point at the start of the process and right the way through – we don't leave once the contract is signed.
Let us walk this journey with you!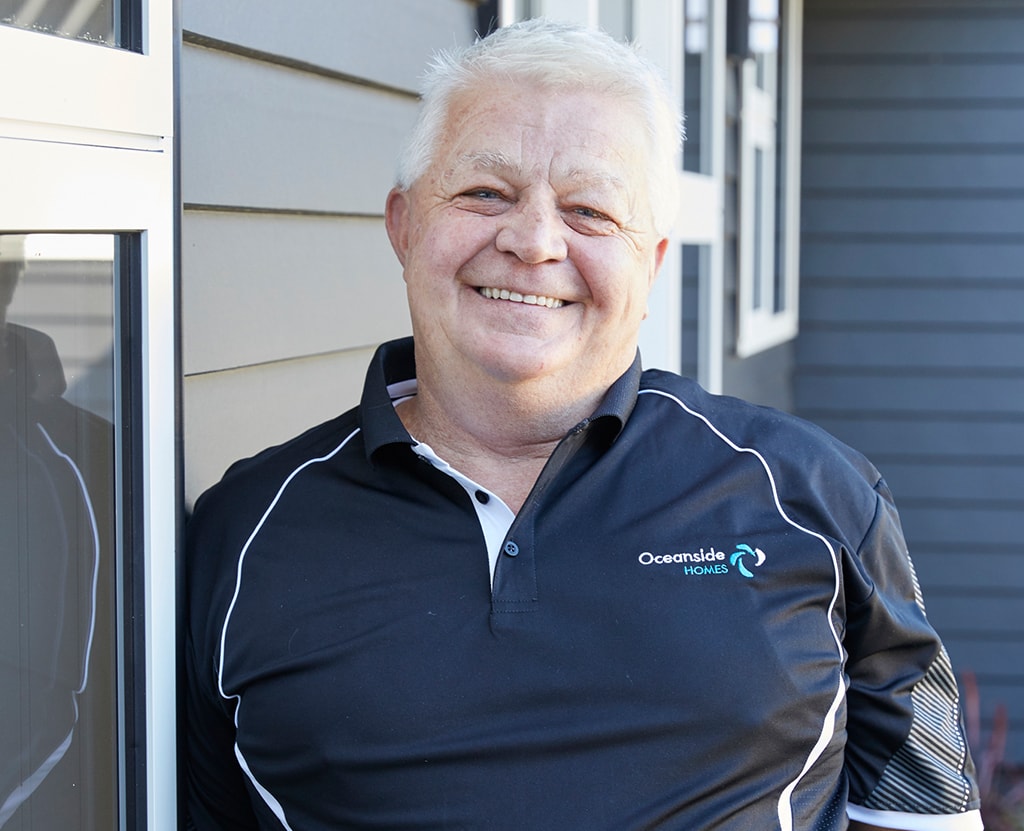 Paul Dean
Financial Director
Prior to my entry into the construction industry I spent 20 years specialising in business consulting & advisory services to SMEs, with a focus on working within the trade services sector. My business motto is 'make it fun'!
My company Oceanside Homes Ltd has held the Lockwood Homes franchise for Tauranga since 2011. After seven years with Lockwood, I felt I had achieved as much as I could for the brand in Tauranga. I needed a new challenge.
My son Isaac has owned and operated his own franchised construction business and he and I have teamed up. Isaac holds the role of Managing Director at Oceanside Homes Ltd and I remain as a director/advisor to the company.
I was delighted when the opportunity to work with Isaac arose. We are moving forward with our own trusted and established "Oceanside Homes" brand, operating as an independent local design and building company in Tauranga. This allows us to offer a more varied range of products to our clients, along with the flexibility to access a broader range of state-of-the-art building systems.
Our promise to you is to help you bring your new home into reality through listening to your needs, providing expert advice and making your journey working with the "Oceanside Homes" building team a positive, exciting and fun experience.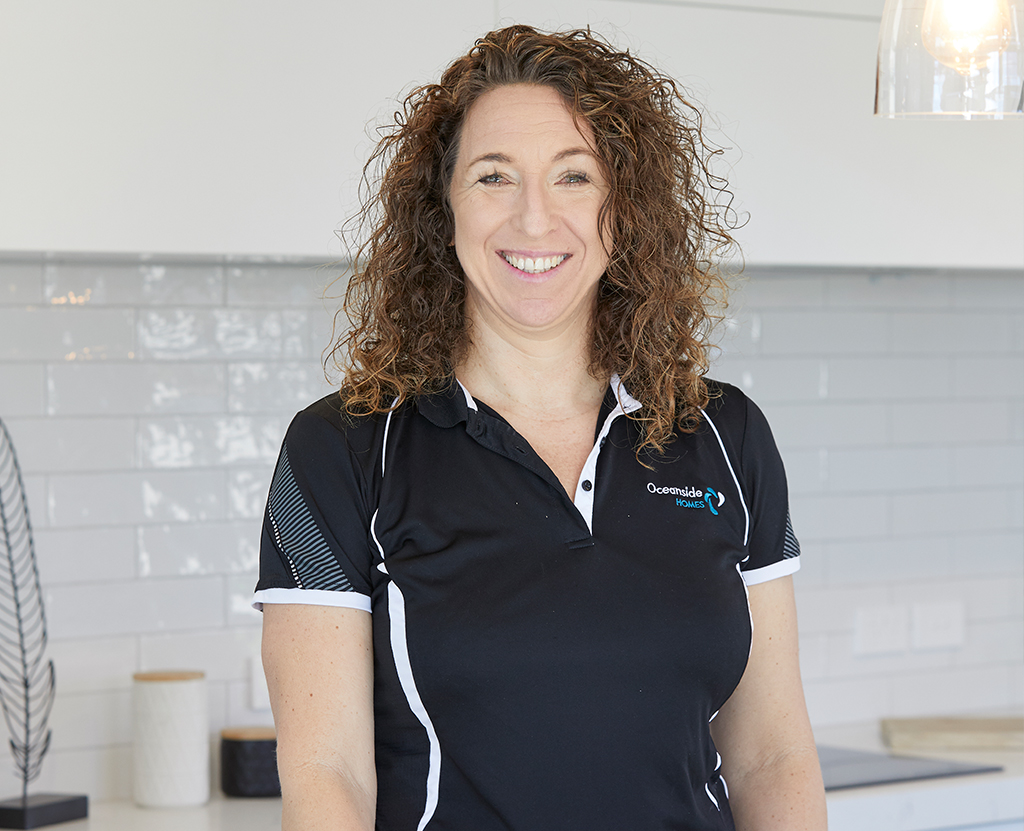 Claudia Fischer
Finance Manager
Claudia Fischer, our Austrian born, world traveling financial guru has worked in the construction industry for 20 years. She has a degree in Accounting and Management and more recently, a diploma in Construction Management. Along with having owned a construction company, she has also been responsible for the financial management of an architectural and a construction firm.
When she is not crunching the company numbers, she is a keen Ceroc dancer and will find any excuse to pursue her first love, diving. As a qualified divemaster, she is happiest in the ocean when she is not spending time with her three children.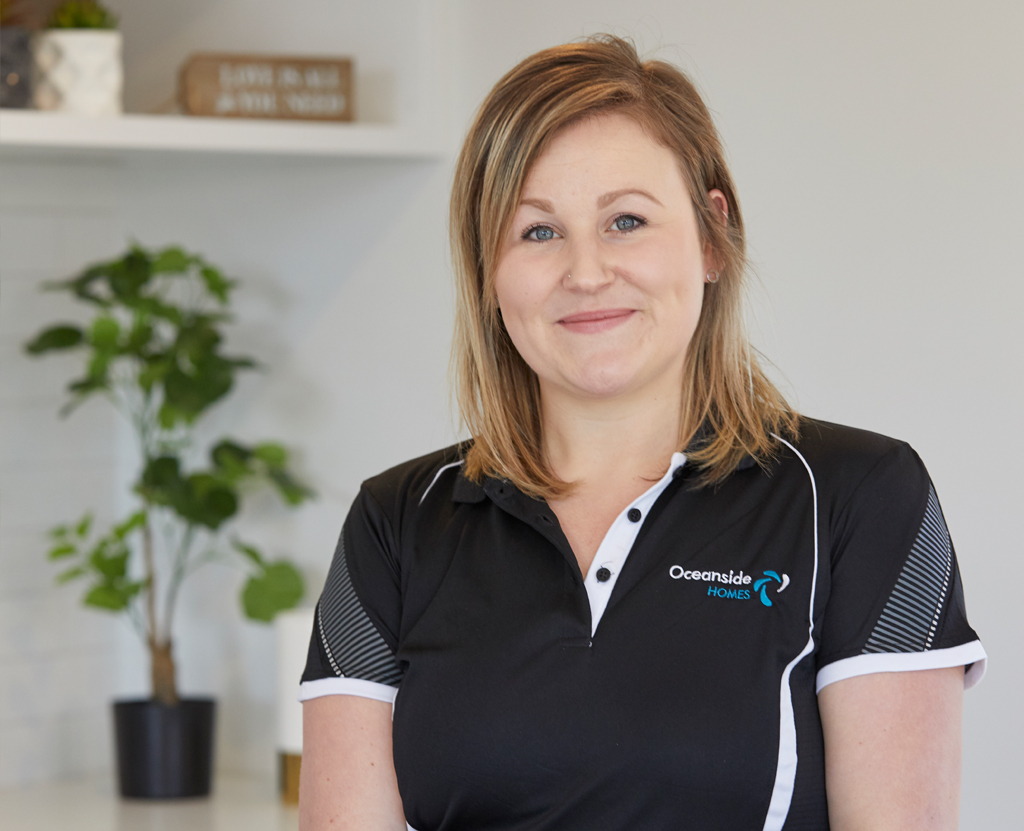 Kate Watson
PA/Administrator
Our lovely Administrator, Kate Watson hails from the UK but has been living in New Zealand for the past 6 years. Her talents are varied and include experience in the property market. A passion for the construction and design of new homes, is what brought her to join Papamoa builders Oceanside Homes. Kate's experience in marketing and sales for many years, gives her a unique insight into other areas of the business which the team regularly tap into. Her other role in the company is that of PA to the Financial Director, Paul Dean.
Family is very important to Kate, and with four children between her and her partner, time spent at the beach or hiking up or around the Mount are her go-to activities. None of this would be complete without a reviving cup of coffee under the Towers at the Mount.